Chroma Continues to Take Action on Environmental Sustainability by Joining in Project Blue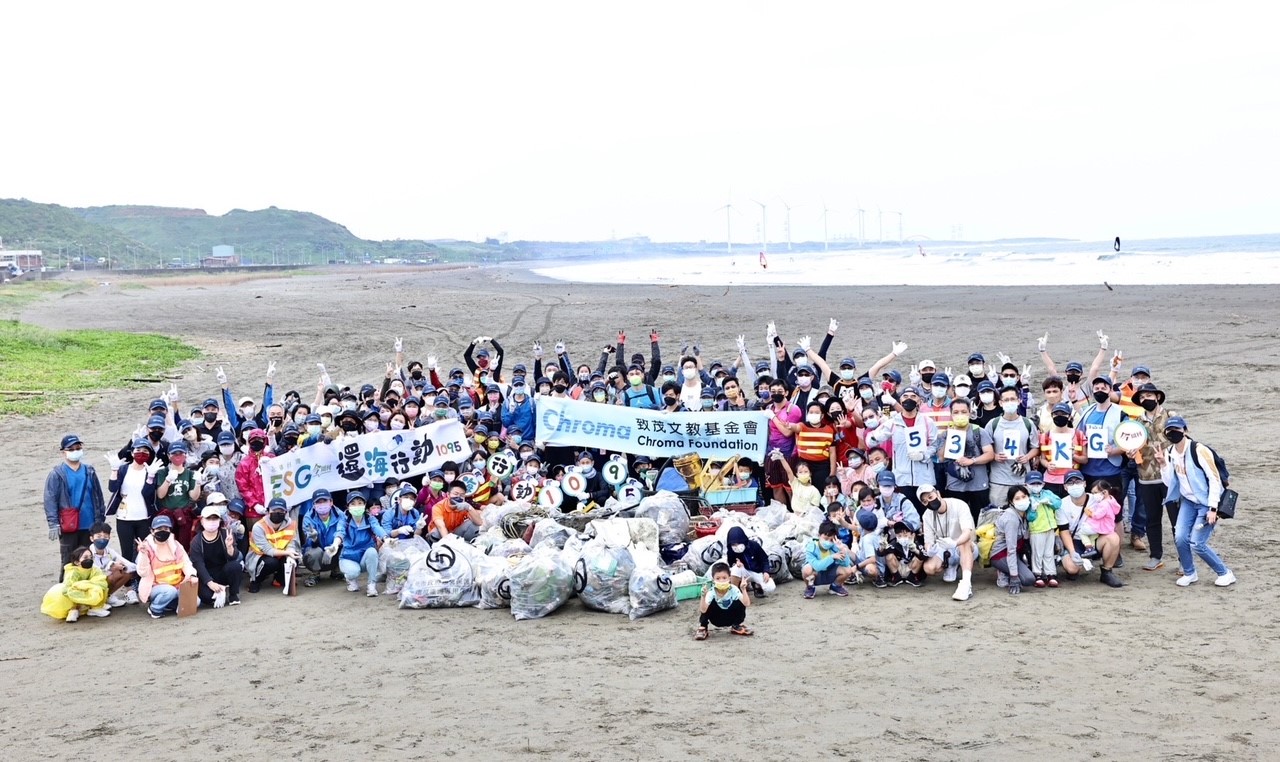 Chroma ATE continues to demonstrate its commitment to environmental sustainability, social responsibility and better corporate governance by taking practical action. Having been the first company in Taoyuan to participate in the renowned "Project Blue" campaign and having done so twice, we proudly organized our own beach clean-up event on September 24 at Dingliao Beach in Linkou. 162 Chroma employees and family members, ranging from 2 to nearly 70 years old, joined the activity under the guidance of Paul Ying, CEO of the Chroma ESG Office and chairman of the Chroma Foundation. Before heading to the beach, the participants received a marine education session that served as a powerful reminder of how much our daily actions have an impact on the environment. Inspired with a renewed sense of urgency, everyone then proceeded to pick up waste along the shoreline. At the end of the activity, parent-child relationships were strengthened, the beach was cleared of litter, and environmental responsibility was further ingrained into the Chroma DNA.

Chroma's team worked hard to remove anything that did not belong to the ocean, taking away a total of 534 kg of marine waste and 316 PET bottles. The collected plastic bottles will be turned into Taiwan's iconic blue-and-white slippers by eco-friendly shoemakers.
Towards Net-Zero Carbon Emissions
Doing its part to combat climate change and global warming, Chroma passed the ISO 14064-1 greenhouse gas inventory verification last year (2021), and has set a net-zero office target for 2030. To achieve this, Chroma will monitor and control the greenhouse gas emissions of its corporate headquarters and all its branches.

By leveraging innovations in test & measurement technology, Chroma leads the industry towards net-zero by developing a variety of regenerative solutions that not only help customers save on their electricity bills, but most importantly, reduce carbon emissions. The regenerative test equipment sold by Chroma in the past two years has reduced carbon emissions for the industry by a total of 78,000 tons, equaling as much as 172 NYC Central Parks' worth of carbon absorption.