Chroma Wins Bronze at 2019 TCSA Awards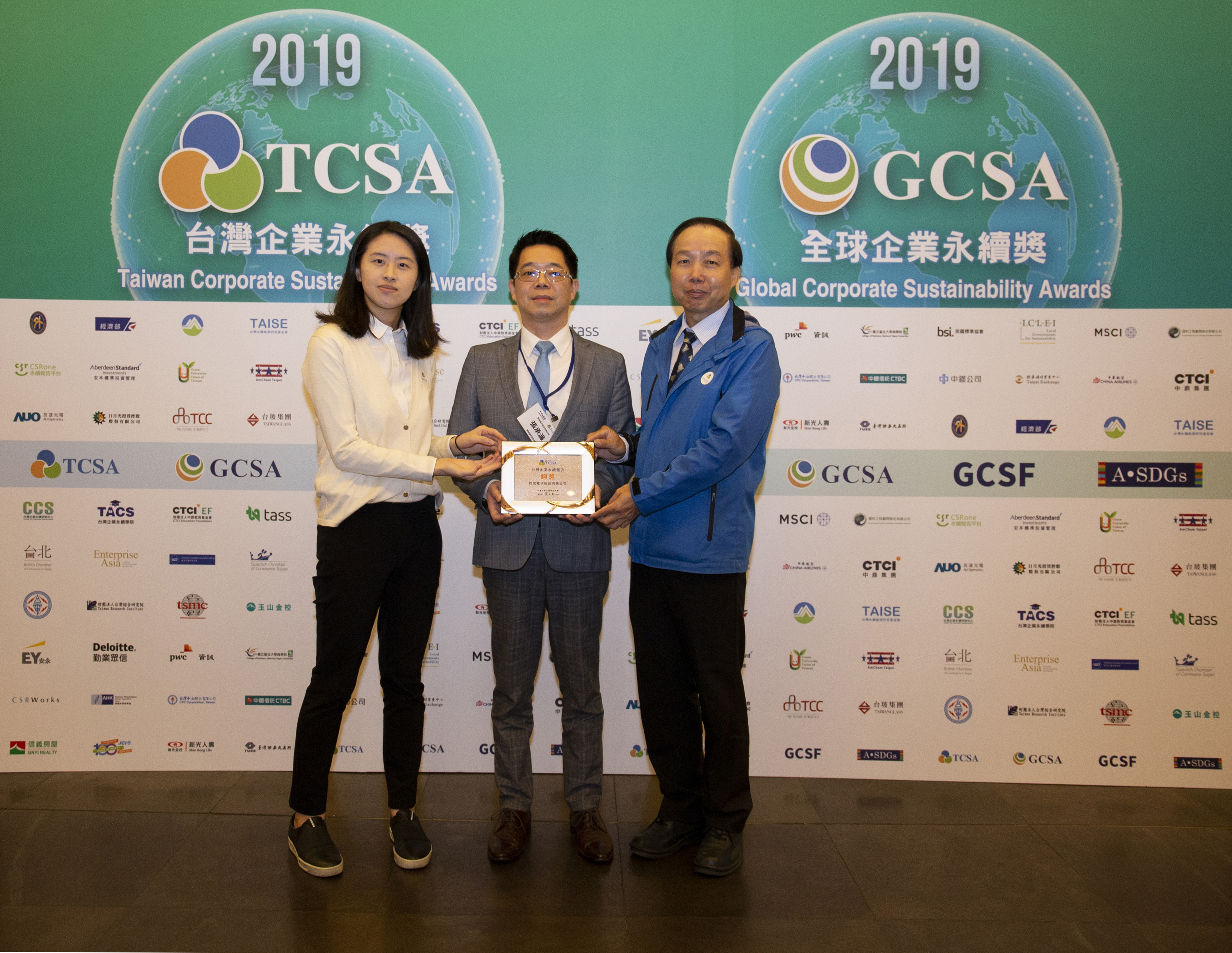 Chroma ATE Inc. earned the Bronze Corporate Sustainability Report Award during the 12th edition of the Taiwan Corporate Sustainability Awards (TCSA). The Taiwan Academy of Corporate Sustainability organizes this award ceremony to display important indicators of sustainable development for businesses. Companies are evaluated on 64 indicators and 106 key criteria covering their sustainability and ESG (Environment, Social, and Governance) performance.
Sustainable Operations
Besides pursuing revenue growth, Chroma also attaches great importance to expanding its corporate social responsibility. Chroma's vision is to actively develop globally leading products as a world-class enterprise and the company strives to continuously deepen its social responsibility. To strengthen its communication with stakeholders, the company annually releases a Corporate Social Responsibility report. This CSR report details Chroma's sustainable performance and achievements in the areas of economy, environment and society.
People - Nature
Fostering a harmonious relationship between humanity and nature is a major goal within sustainable development. In the face of global warming, Chroma does its part by alleviating the environmental impact of the manufacturing process and develops test equipment with an efficiency of 90% or higher and a regenerative function that routes the discharge power back into the grid, providing clean and stable power. Such innovative test solutions solve issues of traditional equipment with waste of discharge energy.
Giving Back to Society
Chroma is continually committed to social welfare, taking care of those in need. Moreover, to encourage talents for the industry, Chroma engages in international industry-academic collaborations. The Chroma NTUST R&D Center in collaboration with the National Taiwan University of Science and Technology serves to jointly cultivate professional talents. The company so invests in the future of society and industry.

Chroma will continue making every effort to nourish and grow, by unceasing innovation and development, an international business model, observing future industry and social trends, employee benefits, and paying back to society. Together, we can walk to a sustainable and bright future.