2022 Performance Highlights
0
Best Taiwan Global Brands in 2022
0
2022 Consolidated Revenue (Million, US)
0
Local Taiwan Procurement
0
Chroma's regenerative test equipment sold in 2020~2022 helped customers to reduce tons of CO2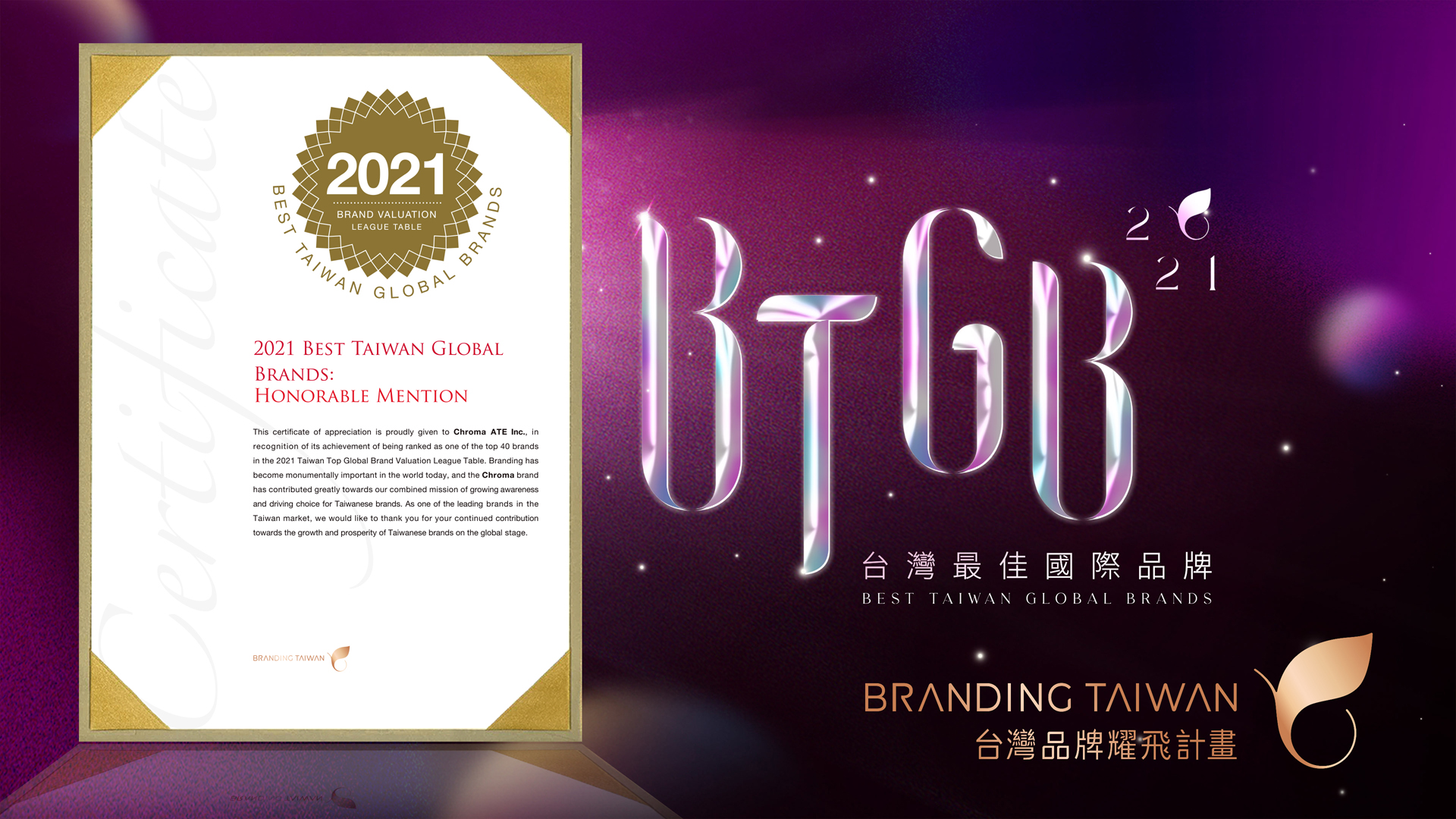 Named as one of the Top 40 Best Taiwan Global Brands in 2021
Chroma brand value growth of 20% over that of 2020.
Best Taiwan Global Brands for the third consecutive year.
The Best Taiwan Global Brands survey was carried out by the Industrial Development Bureau and MOEA, together with the authoritative global brand consultancy Interbrand. Chroma was included in the Top 40 Best Taiwan Global Brands for the third consecutive year with a brand value growth of 20% over that of 2020.
Summary of the highlights:
Innovative R&D of several testing solutions that are capable of recovering power
Implementation of a new ERP system in 2020
Establishment of the online virtual brand website Virtual Chroma
2021 Excellent Enterprise Award in Taoyuan City
Received the award in two categories: "Gender Equality" and "Ingenuity".
The award ceremony was hosted by the Department of Economic Development, Taoyuan.
The participating enterprises were evaluated according to performance with respect to competitiveness, operation model, innovation and smart development, enterprise features, gender equality, placemaking, etc. This award commends enterprises in Taoyuan for their contribution, and encourages them to move towards excellence in sustainable development, to fulfill corporate social responsibilities and to enhance competitiveness in the industry.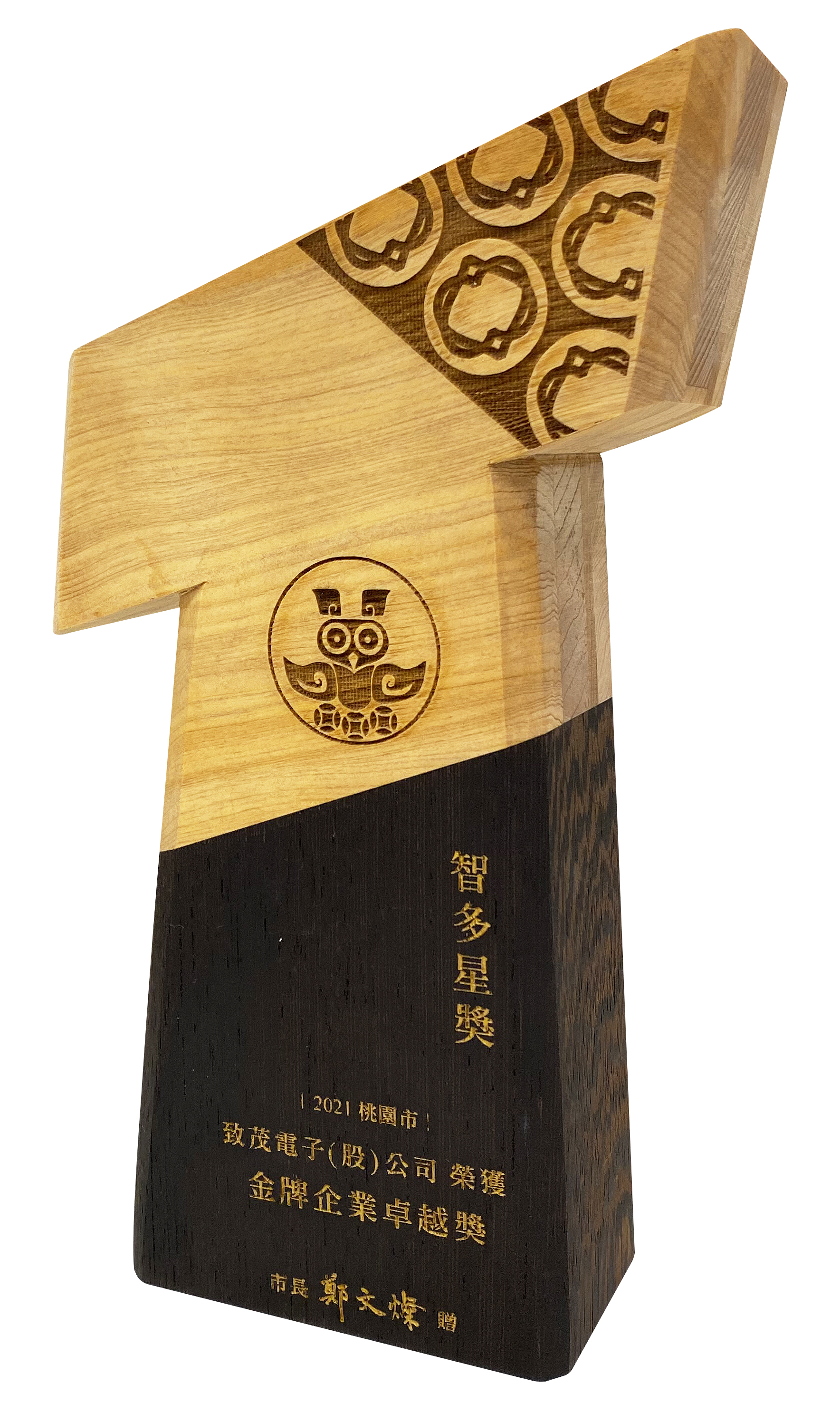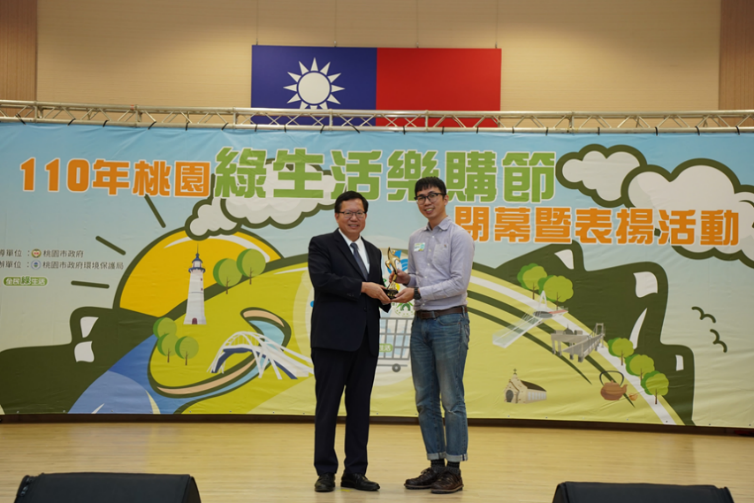 Private Enterprise with Outstanding Green Procurement Performance
For two consecutive years, 2019 and 2020.
The Bronze Award in TCSA Taiwan Corporate Sustainability Awards
The award is given by the Taiwan Academy of Corporate Sustainability.
The sustainable performance of an enterprise is evaluated from the aspects of the Environment, Society and Governance (ESG). The attainment of the award is a public recognition of the sustainable performance of the winning enterprise and of their creation of new ESG values.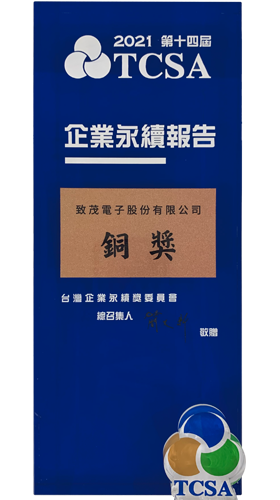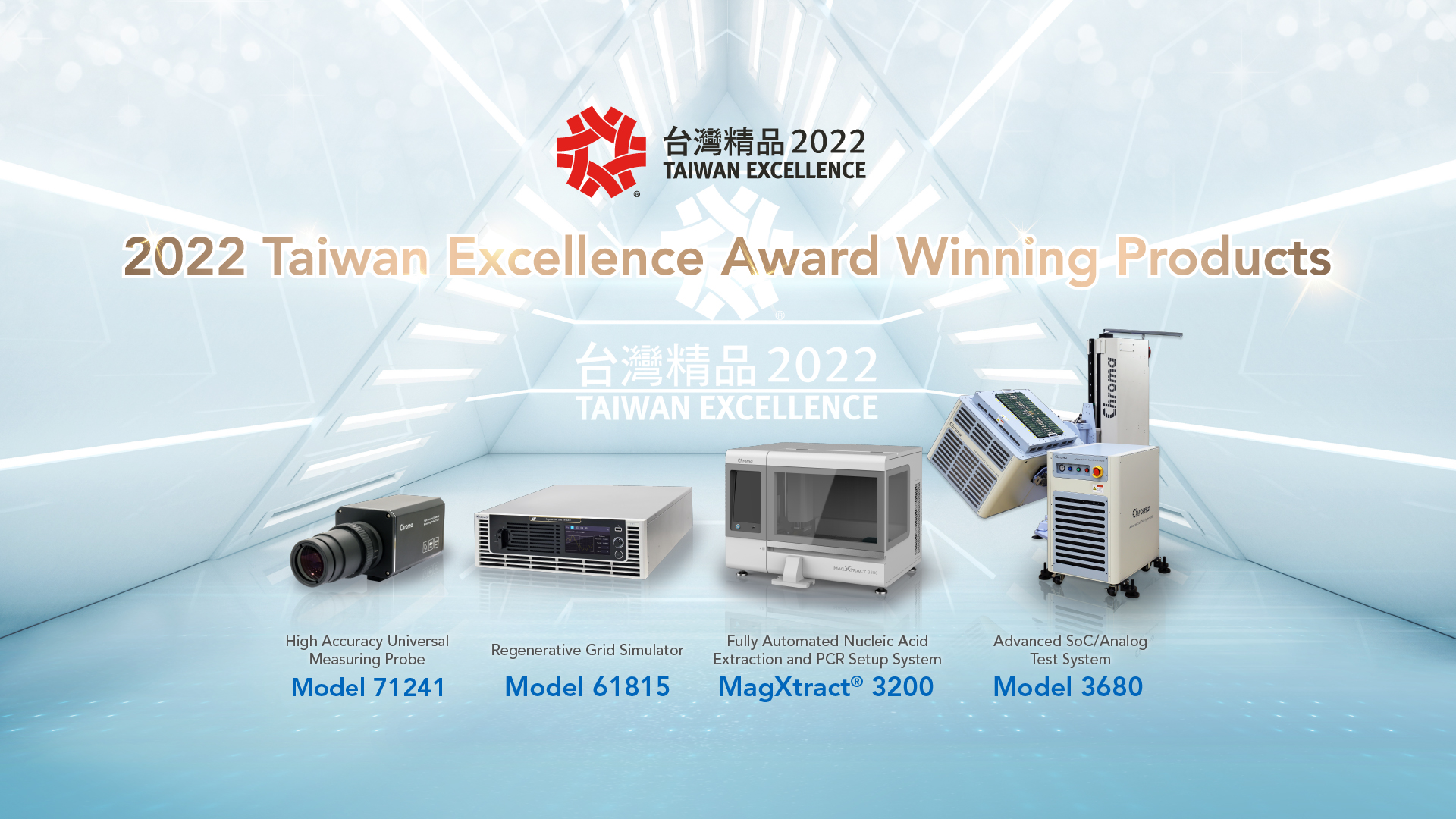 2022 Taiwan Excellence Awards
Our award-winning products cover prevailing applications for semiconductors, sustainable power, next-generation displays, and biomedicine.
The Ministry of Economic Affairs commissioned experts from different fields to select remarkable products in the industr y based on various aspects , including R&D, design, quality and marketing. Company products selected for the awards include some in popular application fields such as wafers and semiconductors, energy saving and sustainability, next-generation displays and the biomedical sciences.
Chroma 3680 Advanced SoC/Analog Test System: Designed for the newest System-on-Chip (SoC) and System-in-Package (SIP) applications.
Chroma 61815 Regenerative Grid Simulator: Only 3U height but has 15kVA output power capability and demonstrates industry-leading high power density design and technological innovation.
Chroma 71241 High Accuracy Universal Measuring Probe: Delivers advanced digital signal processing and optoelectronic conversion technology as well as precision optical parts and circuit design to perform high-speed, accurate, and stable color tests on display panels.
MagXtract® 3200 Automated Nucleic Acid Extraction System: An open platform, fully automated system that integrates nucleic acid extraction and PCR preparation functions.
National Innovation Award
MagXtract® 3200 is Taiwan's first novel open platform that performs nucleic acid purification and PCR setup in a compact bench-top workstation.
This award, hosted by the Institute for Biotechnology and the Medicine Industry, is the most important indicator for companies in Taiwan to show their R&D and innovation capabilities in this field. The MagXtract® 3200 is the Chroma premier medical device in the field of automated molecular diagnostics. This self-owned brand product is the first open automated nucleic acid extraction system in Taiwan that integrates the process with accurate pipetting functions.

It provides a one-step system for nucleic acid extraction and PCR reactive reagent preparation and greatly simplifies complicated nucleic acid test processes. It saves more than 90% of the usual manual operations and enhances the overall efficiency of nucleic acid testing. The risks of infection are greatly reduced as is much of the burden on the medical laboratory scientists.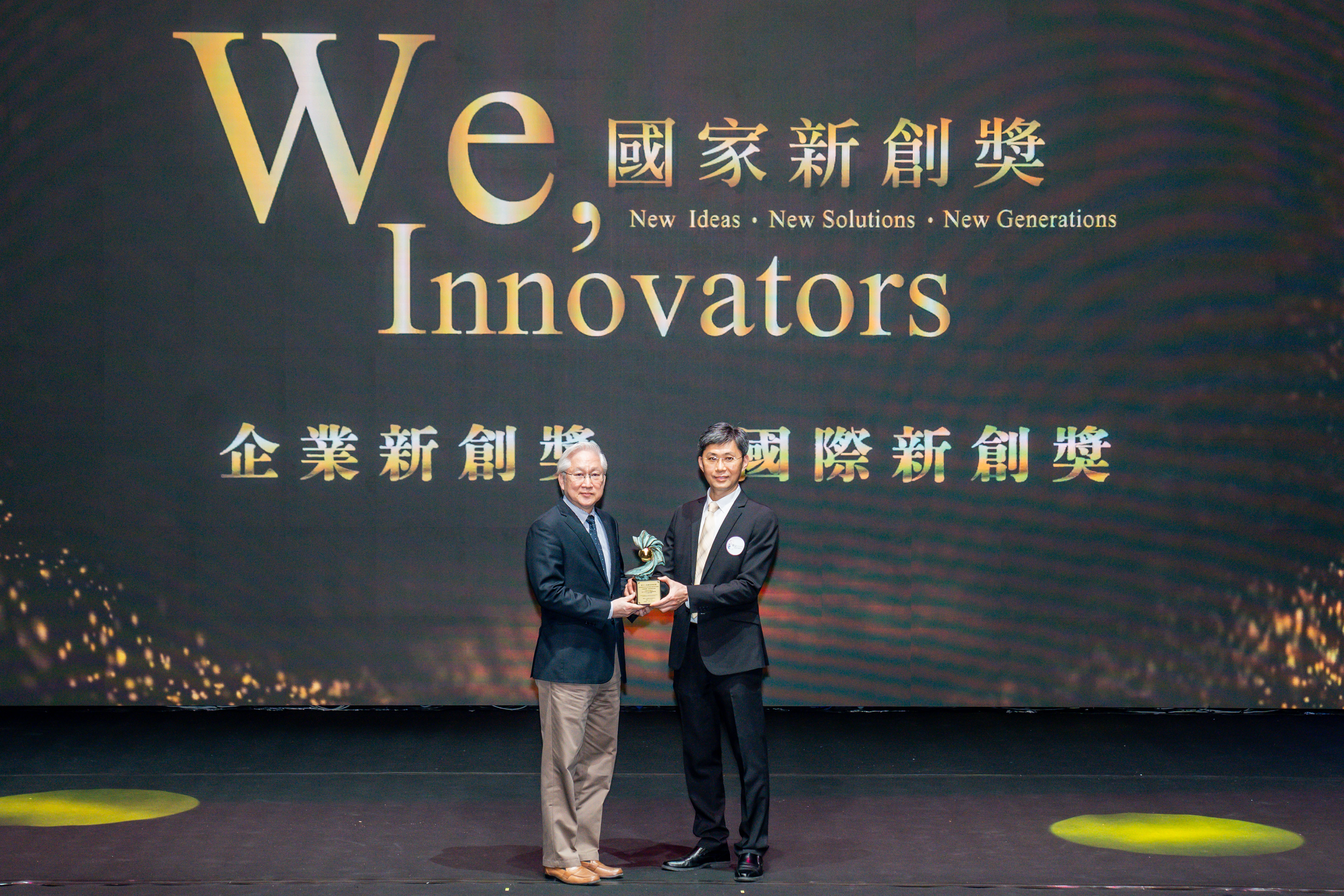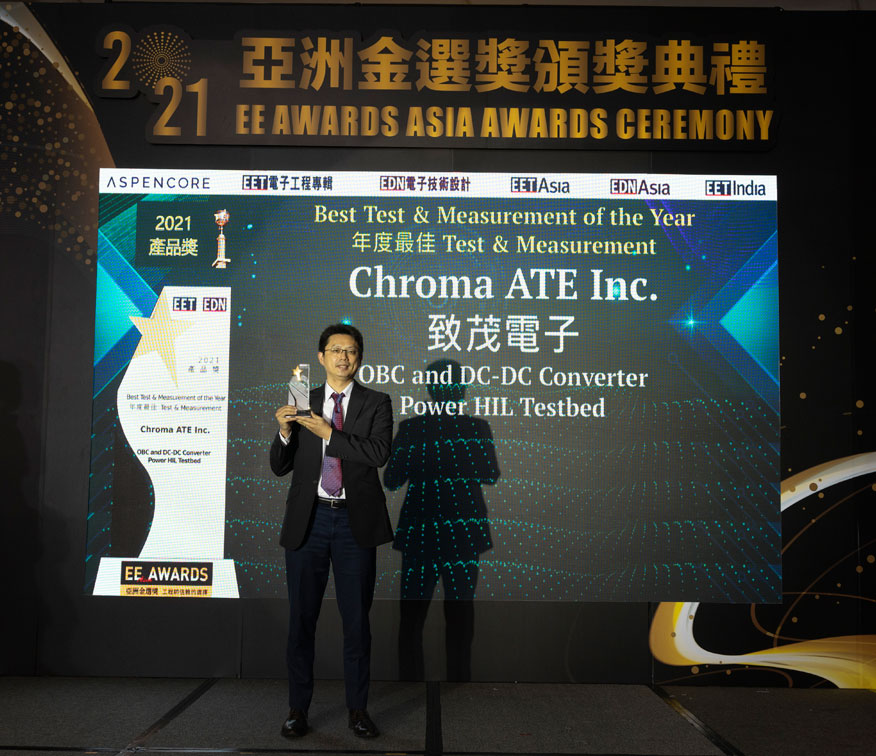 Chroma 8620 "OBC and DC-DC Converter Power HIL
Testbed" won the EE Awards Asia, which was an honor for an ideal engineering product which is a notable contribution to the electronics industry.
SGS ISO 26262 ASIL-D Process Certification
The first Taiwanese automotive-grade power system manufacturer to achieve this certification.
Chroma received the highest ISO 26262 ASIL-D Process Certification to become the first Taiwanese automotive-grade power system manufacturer to achieve this certification. This not only ensures that Company R&D has met the requirements of the highest automotive safety level (ASIL-D), but also demonstrates that we are devoted to the development of key EV components that correspond to the strictest Functional Safety standards. ISO 26262 is recognized internationally as the most advanced automotive safety standard by automotive manufacturers and the automotive supply-chain everywhere in the world.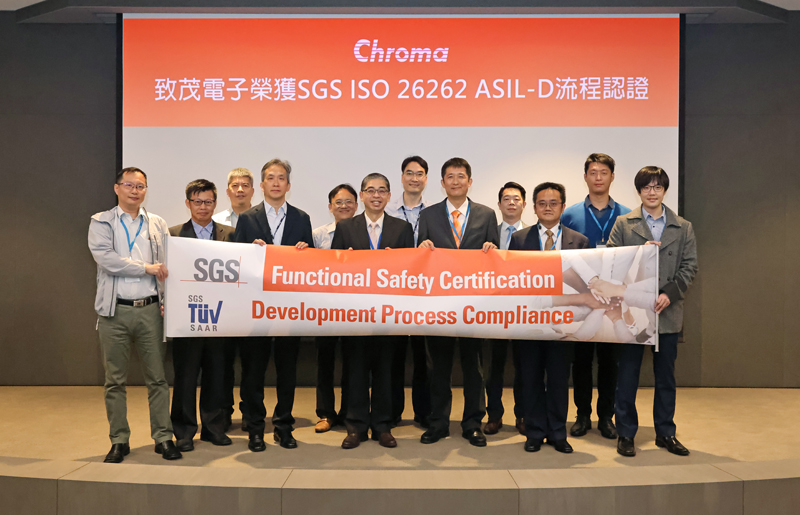 Chroma welcome your voice and please do not hesitate to contact us!